New World Publisher (NW Publisher) is a free Apple iOS and Google Android app created by Jehovah's Witnesses for Jehovah's Witnesses. Congregation publishers can install New World Publisher on their mobile devices and be more united and connected with their congregation.
To use New World Publisher app, your congregation must be using New World Scheduler. If your congregation is not yet using New World Scheduler, you will not be able to use this app. If you are an elder and wish to try New World Scheduler, please visit NWScheduler.com to download.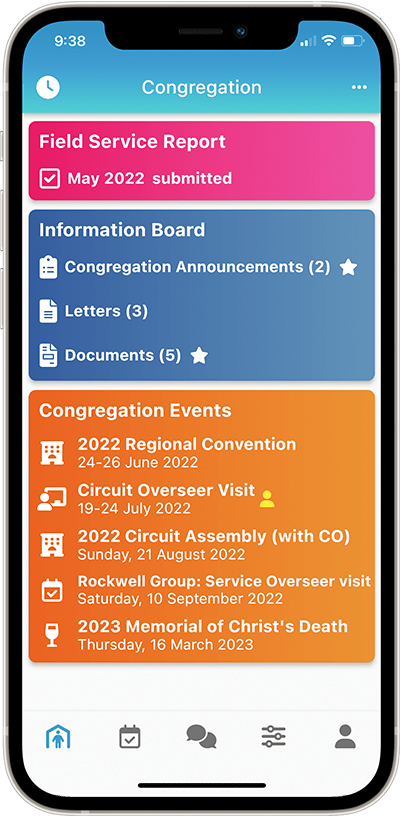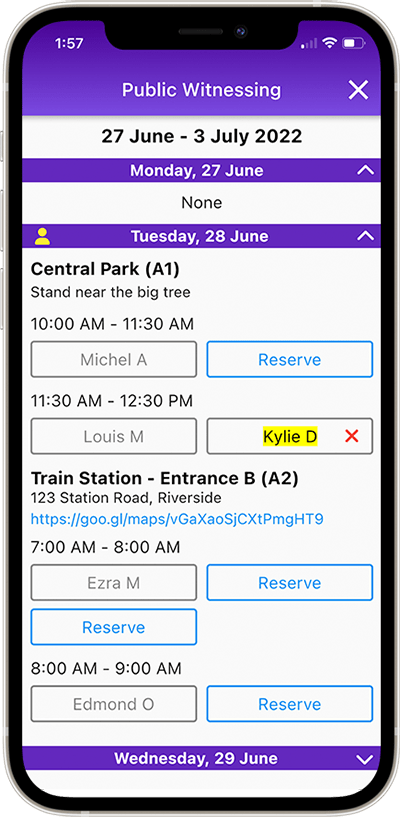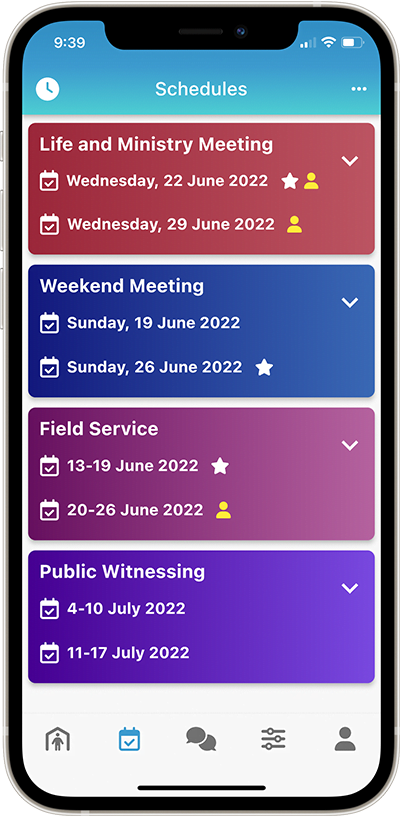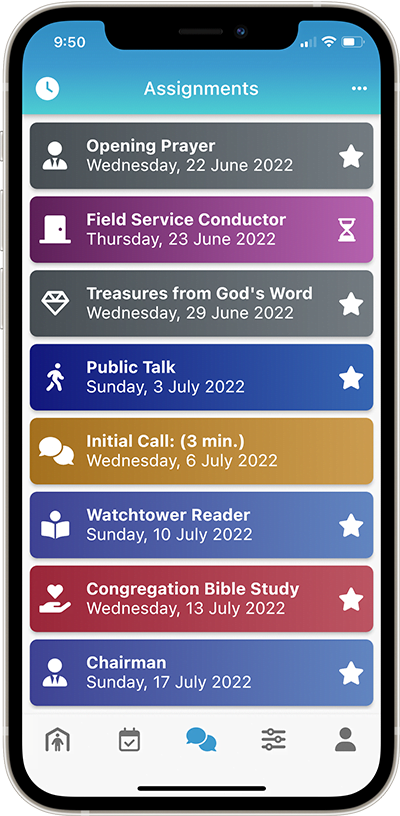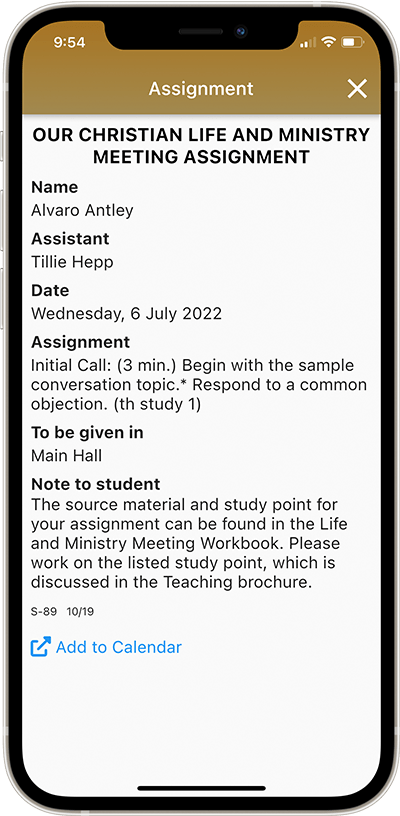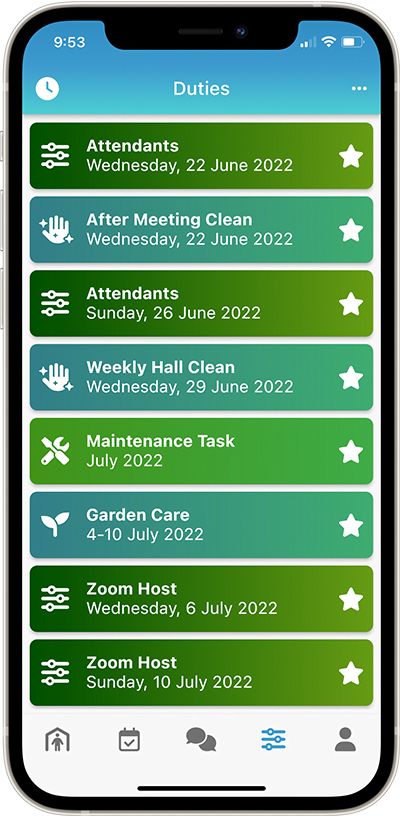 Christian Life & Ministry Meeting Assignments
View any upcoming CLM assignments, including:
Treasures from God's Word
Apply Yourself to the Field Ministry
Living as Christians
Chairman
Prayers and Reading assignments
View any upcoming Public Talk assignments, including:
Local Public Talks
Away Public Talks
Weekend Meeting Assignments
See upcoming Weekend Meeting assignments, including:
Weekend Chairman
Watchtower Reader
Hospitality
See upcoming Meeting Schedules, including:
Christian Life and Ministry Meeting
Weekend Meeting
See upcoming Field Service schedules, including:
Field Service Groups
Public Witnessing
Submit Field Service Reports
Submit your monthly Field Service Report directly to your congregation from the NW Publisher App
View all upcoming Duties, including:
Attendant
Security
Sound
Video
Platform
Microphones
Kingdom Hall Cleaning
Lawn and Garden Care
Public Speaker Hospitality
Zoom Host
View all upcoming Congregation Events, including:
Circuit Overseer visit
Circuit Assemblies
District Conventions
Special Talks
Memorial
Kingdom Hall Maintenance Days
Regular Pioneer Meetings
Elders Meetings
Any other congregation related Event
Congregation elders and appointed ones can see their Field Service Groups, including Emergency Contact Information.
View your Field Service History for this service year, and a summary of last service year.
Congregation Information Board
View recent Congregation Announcements,  Congregation Documents and Congregation Documents.
Submit Away Periods and let the elders know when you will be unavailable for assignments or duties.
View any Territories or Maps that have been assigned to you, and return them when completed.
Request Literature items from the Literature Servant directing in NW Publisher app.
NW Publisher App will send you a notification whenever you receive a new CLM Assignment, Weekend meeting or Public Talk Assignment, Duty. This feature can be enabled or disabled in Settings.
NW Publisher App allows you to set reminders before your upcoming parts and duties. You can set an Initial Reminder several days or weeks in advance, and a Final Reminder several hours before the assignment or duty. This feature can be enabled or disabled in Settings.
NW Publisher App allows elders to set a Delegate for any congregation Publisher. This means the delegate can see upcoming Assignments or Duties, as well as submit Field Service Reports on-behalf of the publisher.